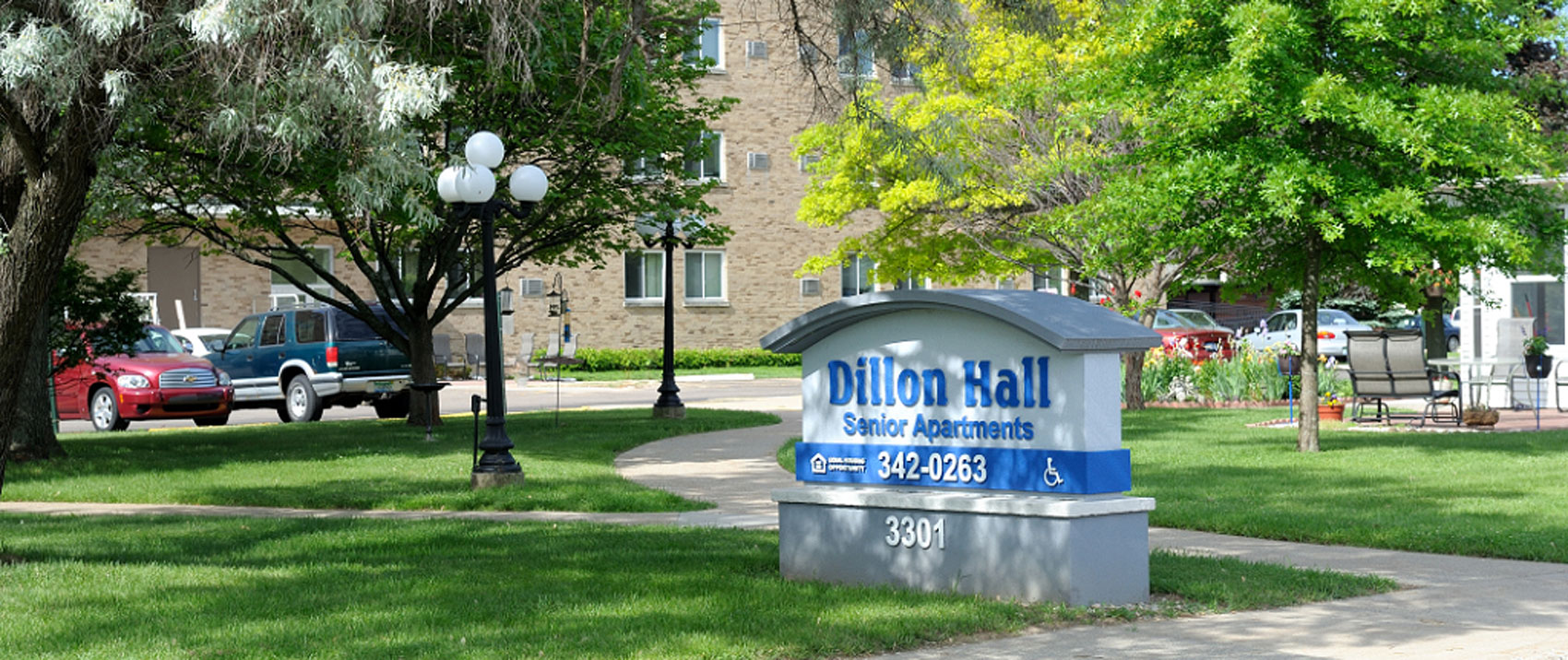 Affordable Apartment Homes for Independent Seniors 
Dillon Hall is a nonprofit senior apartment community located off Gull Road on Kalamazoo's east side. Tucked away on the former campus of Nazareth College, Dillon Hall provides quality, maintenance-free one- and two-bedroom apartment homes to independent adults.
Dillon Hall's newly renovated entry ramps (complete with snowmelt systems) and elevators provide easy access. Residents can take the Metro Transit bus line to shopping and services, cultivate individual garden plots and enjoy a low-cost lunch on site. Dillon Hall's wheelchair-friendly mini-van also provides transportation for weekly grocery shopping.
Dillon Hall is a HUD-subsidized senior living community. The complex offers equal housing opportunity to low-income individuals ages 62 and older, as well as some younger residents who are disabled. Rent is based on 30% of income and includes all utilities.
As a sponsored ministry of the Congregation of St. Joseph (CSJ), Dillon Hall is guided by a community Board of Trustees committed to the ethical and accountable practices identified in the Standards of Excellence.